来源:半导体风向标
 l 网络安全框架 l 摄像头框架 l ODM l 小米
OLED l 射频芯片 l  RISC·V l 半导体设备 l 5G l 华为深度
半导体制造l 功率半导体 l 互联网框架 l 科技蓝筹 l 5G
半导体·深度系列:
闻泰科技l 韦尔股份 l 兆易创新 l卓胜微l 中微 l 三安
北方华创 l 汇顶科技 l 紫光 l 长电 l 圣邦 l 澜起 l 京东方
立讯 l 鹏鼎 l 领益 l 大族 l 传音 l 乐鑫 l 光峰 l 华兴 l 安集
计算机·深度系列:
纳思达l 南洋股份 l 安恒信息 l 神州数码 l 中国长城
中国软件 l 金山办公 l 用友网络 l 浪潮信息 l 恒生电子
WPS l 同花顺 l 卫宁健康 l 海康 l 大华 l 金山软件 l 工富

标题:鸿海集团业绩交流会纪要
会议时间:2020年5月5日
免责声明:本会议纪要由方正证券科技团队翻译/整理,可能存在与该公司官方公布的纪要原文/录音有不一致或不准确之处,请投资者以上市公司发布的纪要原文/录音为准。本会议纪要内容仅供投资者参考,不包含任何方正证券研究所的投资意见和建议,投资者需自行承担投资决策的风险。
David Huang
大家上午好,下午好。我是鸿海公司的首席财务官David Huang。我想首先引导大家看一下今天的简报第5页。根据富士康创投的介绍,首先给大家介绍一下鸿海科技集团的几个重要的合并子公司。
鸿海整体合并后的收入占比,请看下页。在利润表中,一季度营收为9291亿元,今年1月下旬爆发后。虽然,集团总工时同比下降20%以上。以鸿海的计算平均数计算,最终营收同比仅下降12%。
次要是由于营收下降、固定成本摊销比例增加产品结构变化及防疫费用增加等因素,毛利减少165亿元,同比下降28%。而毛利率为4.5%。
第三,由于COVID-19的原因,防疫成本预估为100亿元。正如董事长Young Liu所提到的,在3月3日的上次投资者大会上,虽然我们公司曾要求客户和地方政府共同分担费用,但事后大多略有影响。所以,如果不考虑疫情的影响,我们的营业利润会比去年同期好。
第一季的营业利润为45亿新台币,比去年同期增加了116亿新台币。在如此严峻的环境下,尽管防疫成本增加,但鸿海公司仍致力于控制营业费用,因此第一季的营业费用减少。因此第一季营业费用较上年同期减少49亿元,营业利润率为0.49%。此外,第一季营业外收入及因金融市场波动较大所造成的营业外收入及费用较上年同期减少74亿元,投资证券变动计提的投资收益较上年同期减少31亿元。
此外,一季度的汇兑净亏损较去年同期有一定影响。基于上述,我们一季度净利润率为0.22%,EPS为0.15%。
翻到第7页的资产负债表。鸿海一季度资产负债表最明显的变化是现金同比增长14%,净现金同比增长37%。同时由于库存控制得当,现金周期较去年同期减少了两天。在整体环境不确定性较高的情况下,鸿海能够保持充足的现金,保持战略上的可能性。
请继续看下一页的现金流量表。经营活动产生的现金流持续增加,资本支出持续减少。第一季自由现金流由1,085亿元增至1,174亿元。本公司第一季自由现金流由去年同期的1,085亿元增至1,174亿元,较去年同期增加89亿元。
请继续浏览下一页。回顾完鸿海一季度财务报表,再来回顾一下三大合并子公司一季度的表现。FII,Q1营收同比持平,大概率同比下降35%。FIHQ1营收同比下降41%,亏损继续同比收敛。FITQ1营收同比下降7%,利润同比下降94%。
回顾一下我们在主业投资者大会上给出的营收指引。同时,我们预测3月底开始恢复主线生产,但事实上,我们提前实现了这一目标。因此,对于全品类产品的展望,这些预期一季度来看,至于同比来看,都好于我们的预期。
接下来公司董事长Young Liu介绍一下我们对第二季度的展望。
Young Liu
谢谢你,大卫。大家上午好,下午好。我是鸿海的董事长Young Liu。下面我给大家介绍一下我们今年第二季度的展望。
我们预计第二季度营收同比增长15%以上,与第一季度相比。与去年同期相比,估计会有个位数的下滑。总的来说,由于疫情快速蔓延,很多国家实施限制,加上就业率较高,对消费需求影响较大。但是,远程工作的在线娱乐和新的生活方式为我们提供了一些新的增长动力。
从四大类产品来看,消费品类将出现个位数的Q-Q同比下降或同比下降15%以上。但至于其余三大类产品的Q-Q和Y-Y都将呈现增长趋势。自流行病发生以来,那些企业和政府实施在家办公、在家学习等政策,或带动云办公、在线教育等需求。因此,企业级产品将有15%以上的季度和10%以上的同比增长。计算产品也将受益于家庭办公和在线娱乐需求的增长。二季度Q2季度和年同比增长将超过15%。最后,在元器件及其他产品类别中,由于光学镜头模组出货量的增加,第二季度Q2季度将有15%以上的增长,同比增长10%以上。
接下来我想和大家一起回顾一下我们上次投资者大会到现在为止的几个重要投资项目的进展情况。首先,我们的新产品战略不受COVID-19大流行的影响。鸿海与玉龙集团和海德股份于3月6日正式签署了合资协议。新合资公司的后续筹备工作,以及项目之外的项目将按计划进行。
第二,在去年6月份的投资发布会上,我们提到了我们作为清洁能源供应商的责任。所以我们在4月份投资了山东城商能源,加强了我们在清洁能源方面的力度。目前,我们的太阳能发电已经累计达到了253兆瓦。未来两年,我们预计还将再发2.1兆瓦。这都是我们对环境可持续发展的承诺。
第三,继鸿海集团的富士康3.0战略之后,各子公司在各自的专业领域也有自己的计划。4月29日,鸿海集团宣布对子公司移动驱动科技有限公司进行增资,用于拓展其车载信息娱乐和互联系统,包括硬件、软件和服务平台等。具体内容请看下面的页面。
最后,我更新了疫情的影响。1月底的时候,COVID-19疫情发生后,我在我们内部的防疫会议上发布了最高原则。那就是第一,员工的安全是重中之重。第二,工厂的经营必须合法合规经营,遵守各项规章制度。
至于个别工厂方面,中国内地的主要工厂都已恢复正常运营。印度方面,印度政府宣布将从5月17日开始逐步取消限制,公司将按照当地政府的规定申请恢复运营。公司在墨西哥的大部分工厂的生产被列为民生必需品,所以仍在运营。
越南工厂仍在正常运营。东北亚、东南亚、欧洲、北美等地的东北亚、东南亚、欧洲、北美等地的工厂都在正常运营,因为有少量的办事处在国内响应政府的规定,所以都在正常运营。以上就是我今天的全部介绍。谢谢大家的聆听。
QA
Gokul Hariharan
你好,下午好,感谢你接受我的提问。我的第一个问题是关于供应链的变化和搬迁,我们是否看到你们的客户在寻求供应链的多样化方面有更多的活动,更多的是远离中国。很明显,去年我们已经谈到了贸易战的风险,他们因此采取了行动。但是现在,我认为一些公司由于弹性原因甚至在谈论变化水平。我们是否看到了一个加速的动作?
还有一个补充的问题是,如果我们在这段时间内看到这样的移动,我们认为在高额的CapEx上,我们是否会认为高额的CapEx可能会更高,还是说我们仍然可以用类似的CapEx来管理?最后,考虑到今年的收入前景似乎不太确定。我们认为2020年的CapEx可能会低于2019年的CapEx吗?
Young Liu
在搬迁方面,我想,在疫情开始之前,我们实际上是根据客户的需求开始了一些搬迁工作。所以在休会之后--疫情爆发之后,我们没有看到客户对我们加快搬迁的具体要求。但无论政治形势如何变化,鸿海都会把客户的需求放在第一位,好吗?
Young Liu
CapEx,我们不会看到太大的变化,因为疫情发生后,搬迁并没有真正的发生。
Gokul Hariharan
明白了。关于利润率的第二个问题,我们应该如何看待第二季度的利润率,以及我们应该如何看待下半年的利润率,一旦我们基本解决了这个问题,我们应该如何看待下半年?我们是否要在今年下半年回到1%的毛利率扩张目标?还是要等到明年才会开始发力?
Young Liu
我们相信第二季度的毛利率和营业利润率会恢复到之前去年同期的水平。由于这个原因,第四季度,我们有一些特殊的情况,就像我们的财务总监提到的,只有大约--我们的人力、工时损失了20%左右,所以从利润率来看,我们认为第二季度会恢复到以前的水平。但就第三季度和第四季度而言,到目前为止,我们还不清楚会发生什么。
Gokul Hariharan
你是否感觉到更多的定价能力--来自客户的定价压力,因为现在的需求比以前要弱一些?那我们是否应该预期,这可能会把我们之前预期的利润率扩张的一些因素推后?
Young Liu
我们目前没有看到任何定价压力。我认为压力在于我们到目前为止如何按时交付产品。
Gokul Hariharan
好的,明白了。
Robert Cheng
好的,刘主席,你好,我是Robert Cheng。是的,我想问一个问题,可能更多的是关于病毒的影响。我觉得整个世界都因为病毒而改变了。我的意思是在这里,我想从你们的角度来看,因为你们是EMS公司,同时你们可能看到消费者,他们的行为也在改变,或者说在政治上,甚至在商业上,他们的行为也在改变。我不知道从你们的角度来看,我猜当你开始做一些薪资变动或者是商业计划或者是病毒之后的一些调整的时候,我的意思是,这可能比策略上的偏见更常见。
Young Liu
我想如果大家熟悉我们富士康1.0、2.0、3.0战略的话,我们的长期计划一直是把业务多元化,进入一个新的行业。所以这一点一直没有改变。而且,疫情发生后,消费者的行为也发生了变化。是的,我们认为会。好的,会改变的,但改变的程度和规模还有待于观察。好的。
Robert Cheng
明白了。可能还有一个,我想问一下可能是在CapEx方面,因为我的意思是,我们知道鸿海在全球范围内都有CAD的生产。但是现在,特别是最大的中小企业,特别是最大的生产和入围的中小企业,主要是在中国。我的意思是,你们是否开始考虑在美国建立装配厂,比如说在美国,我的意思是,因为我知道你们之前在印度,甚至在越南或欧洲已经有一些工厂。我知道在美国,你们有一些中心,也有一些基本上是在大部分地区。我的意思是说,那你们是怎么看待这个问题的?
Young Liu
是的,我想在美国地区的组装基地方面,在北美地区,我们在墨西哥有三大生产基地。而要在美国内部做一个生产,我们必须要选择合适的产品来做。好的产品。而且我们在那边已经有了一些产品,我们在那边做的产品。主要是可能是服务器相关的产品。由于当时的情况,他们在美国的成本节约,只有有限的产品可以在美国生产,好吧。
Robert Cheng
我们说像智能手机这样的产品,或者是其他的消费类产品,我们能不能说可能在未来两三年内在美国生产?
Young Liu
我个人的看法是,移动设备在美国生产会比较困难,因为需要大量的劳动力。
Robert Cheng
了解。我的后续问题可能在营业利润率方面。根据David的说法,已经提到了首席财务官,就像第一季度的许多电话一样。我们可以说这更像一次性费用,基本上可以让他们承担这些额外费用吗?例如,我们能否不仅着眼于下半年甚至未来两年的社会上升机会。因为我知道您谈论了很多计划,例如您提到的1.0、2.0折扣长期计划。我想谈谈一个很重要的指标营业利润率。我想知道,经过这样的等级划分后,您还能达到这个目标吗?
Young Liu
就今年的利润而言,由于病毒冠状病毒,第一季度非常特殊。正如我们过去提到的,我们正在为当地政府和我们的客户提供一些帮助。但是,第一季度将无法获得帮助。其中大多数将在第二季度和第三季度实现,其中一些将在第四季度实现。因此,由于我们从整体上考虑,全年的利润率将大致相同。好的。因此,就10%的利润率目标而言,我们仍然认为这仍在我们的计划中。
Kelly Yuan
刘主席、David,我是大和公司的Kelly。我有几个问题想问一下。第一个问题我想跟进一下,我刚才听刘董事长说了,你提到今年的毛利率是差不多的。我就想问一下,你的意思是全年的毛利率和去年差不多吗?
Young Liu
是的,没错。
Kelly Yuan
第二个问题,其实我想了解一下你们在威斯康星州的进展情况。我只是想知道,因为COVID-19,你们有什么新的计划吗--或者你能不能给我们一些最新的情况,我们看到今年晚些时候的面板会在什么时候加量,到今年晚些时候,您打算将什么样的产品投放到客户网站?
Young Liu
我们在威斯康星州的投资目前正在按照计划进行。好的。本地生产的产品的组合继续增长,这其中包括网络设备网络安全产品和一些计算机产品。而在面板产品方面,现在这个计划已经改变了。
Kelly Yuan
好的,所以,我只是想跟进一下。所以这意味着,未来威斯康星这边不会再专注于显示产品,而是更像网络企业这样的产品。
Young Liu
我们正在和当地政府谈判。所以,一旦确定下来,我们会通知大家,好的。但是我们目前正在生产的成长性产品是网络相关的和服务器相关的产品。
Kelly Yuan
好的,明白了,而从新闻来看,你们实际上已经错过了我们的要求。因此,有可能我们会从美国政府那里获得补贴,而不是像今年下半年那样会受到潜在影响吗?
Young Liu
正如我提到的,我们正在与当地政府合作。我认为,由于疫情的影响,我认为计划的灵活性是地方政府所理解的。但是我们和政府官员沟通还需要时间。
Kelly Yuan
我的最后一个问题其实是关于你的现金分红。我想很多长线投资者真的很关心他们的分红。我们看到去年我们的现金分红实际上是增加到了4.2元,对于今年来说,我理解的情况可能是相当有挑战性的,因为整体经济的不确定性。我想问一下,你们的政策是什么?
Young Liu
就现在而言,我们要坚持的是,我们的承诺至少还是净利润的40%。
Kelly Yuan
好吧,那就坚持用百分比而不是绝对的美元支付?
Young Liu
是的。
Gokul Hariharan
你看到了在装配计划中的任何改变比如说长期的改变?
Young Liu
当然了,灯塔制造将是未来的发展方向。还是智能制造。我们在灯塔制造方面投入了很多精力。我们认为这将是未来的发展方向。在灯塔制造的基础上,建立起我们整个公司的数字化转型。所以这就是我们要做的事情。好的,好的。而你的第二个问题。我们要去做的新产品。
Gokul Hariharan
是的,是关于数字健康方面的。我想你有哪些新的参与,我们应该如何去思考,鉴于最近大家对数字健康这块的关注度很高。
Young Liu
在数字健康方面,我们和一家全球咨询公司有一个合作伙伴,在几个项目上有合作,比如医疗影像AI相关的产品,DNA测序产品和一些先进的X光设备。这是我们正在寻找的三个领域。而且我们已经和以色列的一些公司在新一代X射线机方面有一些合作。我们也在研究一些乳腺癌的成像设备。这些都是我们在数字健康领域一直在研究的领域。
Gokul Hariharan
好的而我最后一个问题是关于竞争的问题。
Young Liu
关于竞争,过去我们总是面对很多潜在的竞争对手。而我们认为这些挑战总是存在的。我们会利用我们现有产业中最优秀的人才和资源,为客户提供全球制造服务,满足客户的需求。但是从长远来看,我们在富士康3.0中提到的未来三个新的产业,包括电动汽车、数字健康和机器人,我们会进入三个新的未来产业。这就是我们要做的事情。
Jordan Pong
你好,只是关于搬迁的问题。那篇文章说的是你的客户在转移,大约20%的产能正在从中国转向到印度…
Young Liu
首先,我觉得那是个谣言。我也不知道是怎么回事。这个信息是从哪里来的?我的第一个回答,但就我们具体客户的计划,是否有具体的产品或产品,我不适合评论这个问题关于具体客户和产品,我不适合评论。所以很抱歉。
Unidentified Analyst
我有一个问题,关于你们公司转型的进展,富士康1.0、2.0、3.0,我就想知道,因为今年我觉得很多的交货期或者说利润率,可能因为病毒的原因恶化了,但是如果我们看一下你们内部的努力,到了富士康1.0、2.0的第一个富士康1.0、2.0,我们能不能从明年中看到一些利润率的改善。可能有些像你说的1%到2%的个位数点。
Young Liu
我们对富士康1.0和1.2项目的进度相当乐观,今年的利润率提升,明年我们会全力以赴。到目前为止,我们还不能预测会有多大的影响,因为受病毒情况的影响比较复杂。但是我们认为这个到富士康1.0、2.0的进展,我们是比较满意的。而且我们认为你会有一定的影响,但是具体有多大,我现在还不能说。
Unidentified Analyst
因为我认为,最初,我们谈论的是10%的毛利率,因此,我们已经看了五年的观点,因为今年我们可能会受到COVID-19的影响。 因此,这更像是延迟了一年。 当然,让我们假设您知道,病毒的影响已经超过明年。 因此,这更像是流程的延迟,但是实际上我们已经付出了很多努力,但是总体进度实际上使我们的原始计划无法实现。
Young Liu
我们认为2025年目标没有任何变化。 好的。 即使有病毒,也有冠状病毒的情况,到2025年的进展还是很有希望的。 现在,这就是我们看到的原因。流行病的影响主要在于我们目前的业务。如果您看一下整个年度的业绩,那么现在,如果没有出现太大的问题,我们估计利润率将回到一年前的水平。
Henry Kuai
嗨,谢谢您提出我的问题。刚才您提到生命健康是您的发展方向,您能否详细介绍一下生命健康和数字化转型的计划,也许数字化转型会产生什么影响,或者我们称之为工业互联网去购买公司?谢谢。
Young Liu
好的。在灯塔项目方面,我们的目标是今年将约10家工厂转变为灯塔工厂。我们仍在努力之中,并仍按照计划进行进展,这将是我提到的数字化转型的基础,因为我们是一家制造公司,因此数字化转型必须包括我们的工厂,这与许多不同种类的行业,从事不同行业的公司进行数字化转型时,他们还有其他含义。但是对于我们作为制造公司来说,制造商–工厂将是公司的基础。因此,我们数字化转型的大部分努力将是将我们的工厂转变为数字化数字化工厂,这是我们的观点。
灯塔工厂将成为我们的目标。对于灯塔生产–灯塔工厂,这样做的目的是提高我们的效率,因此我们认为这将增加我们的底线,而不是顶线。好的?最高收入将用于新业务和新行业,这就是我们的看法。
Henry Kuai
好的。明白了,因为我们的一些工厂非常大,而有些工厂则相对较小,大概在收入或人力方面,今年这十家工厂有多大?
Young Liu
我们的工厂,工厂的物理尺寸通常约为160米乘以60米,因此约为10,000米–平方米。大约有四层楼,这是我们的典型工厂,保留工厂的两边,我们打算将它们变成灯塔的10个工厂就这么大,好吗?这取决于他们正在生产的产品类型,我们可以称之为五级,六级或十级。
达到10级时,您就在这种工厂中,目前将多达4,000至5,000人。对于第六级,大约是1,000到2,000,或者对于第五级,它可能低于大约1,000。因此,对于灯塔工厂,我们将其转换为第五级和第六级的数百个。对于10级的总装,劳动力的减少可能更少。我的意思是说,其数量减少了,它的原始劳动量可能减少了30%。
Jordan Pong
其实我有一个关于贵公司的大客户的问题。你认为在今年下半年的产品推出方面,是否会有任何[无法辨认]的新产品会被推迟?而当你看到,如果今年下半年一切正常,那么利润率或一切都会进入正常水平,那是否可以假设假设这种新产品会如期推出?谢谢你。
Young Liu
乔丹,很抱歉,我不能评论任何具体客户的产品或工厂的东西,与我们的具体客户有关。
Robert Chin
嗨,主席。是的,我又是Robert Chin。我知道你在灯塔上说到了bathing diaper的减少。我的意思是,你在中国的同行们一直在谈论SiP,System in a Package,相对于过去显然变得越来越多。我的意思是,要么将组件减小到一个小封装,要么减少组件的体积,因为从减少劳动力,提高自动化效率的角度来看,这可能是另一种方法。
我的意思是,我想,可能从[无法辨认]你说的5级,6级可能更多的是机械化。但是,从SiP的角度来看,我认为,捕获和SMP可以节省更多成本。因为你们在这两个方面都有相当的经验,所以我指的是EMI。所以我想知道美国如何出售它。我想知道美国的销售情况如何。
Young Liu
是的,我认为先进的包装能力肯定会改变我们生产产品的方式,好的。不仅是SiP封装,还包括高级3D或面板封装。我认为这是趋势,好吧。但这不会改变系统级别的产品,好的。因此,就系统而言,我想说的是,生产系统级产品的功能或方式将大致相同。可能对Level 6产生影响,好的。Level 6可以转换为SiP和SMT的组合。现在,这就是我们所看到的。好的,因为某些组件将采用更大的封装,将进一步集成到新的封装技术中,但是该封装仍将通过典型的SMT工艺组装到板上。因此SMT仍然会存在。
Robert Chin
我还想知道在SiP和/或先进封装这方面的那些进展如何?
Young Liu
我们已经有了SiP的能力。现在,我们有一家叫SST的公司,我想。他们已经有能力做一些SiP产品。所以SiP对富士康来说并不陌生。而在先进封装方面,如果你还记得我们在成都有一些活动,我们将在成都建立一些先进的封装能力。我们的目标是在2021年,大约2021年底到2022年的时候,我们将在两年内拥有这样的封装产品。
Hon Hai Precision Industry Co., Ltd. (OTCPK:HNHAF) Q1 2020 Earnings Conference Call May 18, 2020 6:00 AM ET
Company Participants
Alex Yang – Director-Investor Relations
David Huang – Chief Financial Officer
Young Liu – Chairman
Conference Call Participants
Gokul Hariharan – JP Morgan
Robert Cheng – Bank of America Securities
Kelly Yuan – Daiwa
Jordan Pong – Franklin Templeton
Henry Kuai – Orient Securities
Robert Chin – Bank of America Securities
Operator
Ladies and gentlemen, thank you for your patience. And welcome to the Hon Hai 2020 First Quarter Investor Conference Call. The presenters for today's conference are the Chairman, Young Liu; the CFO, David Huang; and IR Director, Alex Yang. During the presentation, the participants' lines will be muted.
I will now hand the conference over to Mr. Alex Yang, the IR Director. And Mr. Yang, please go ahead.
Alex Yang
Good morning and good afternoon. Ladies and gentlemen, welcome to the Hon Hai Precision Industry 2020 first quarter financial results conference call. This is Alex Yang, Hon Hai IR Director.
We have posted a presentation slide of today's call on the Hon Hai corporate website, www.foxconn.com, please download as your reference. Before we start a call, I would like to remind you of the Safe Harbor notice on the second page. Hon Hai's Chairman, Young Liu and CFO, David Huang will present on today's call.
On the third page, there will be four sections of the presentation today including first quarter financial results, second quarter business outlook, and the recap of recent major statements. After that, we will open up for questions.
Now I will pass this to the CFO, David Huang.
David Huang
Good morning and afternoon everyone. I am David Huang, Chief Financial Officer of Hon Hai. I would like to first direct you to Page 5 of today's briefing. According to Foxconn Ventures, we were first introduced several important consolidated subsidiaries of Hon Hai Technology Group.
For the percentage of Hon Hai's overall consolidated revenue, please see next page. In the income statement, revenue for the first quarter was NT$929.1 billion, after the outbreak in late January of this year. Although, the total working hours of the group fell by more than 20% compared with the same period last year. With the calculated average of Hon Hai's final revenue declined by only 12% compared with the same period last year.
Secondary due to the decrease in revenue, the increase in the proportion of fixed cost amortization changes in product mix and the increase in epidemic prevention cost, gross profit decreased by NT$16.5 billion, a 28% decline from the same period last year. And the gross profit margin was 4.5%.
Third, epidemic prevention cost was estimated NT$10 billion due to COVID-19. As Chairman, Young Liu mentioned, on March 3 in the last investor conference, while our company has requested our clients and the local governments to share the cost together but most of which were slight effect afterwards. Therefore, without taking the epidemic into consideration, our operating profit would have been better than the same period last year.
The operating profit for the first quarter was NT$4.5 billion equates by NT$11.6 billion, compared to a same period last year. In this severe climate, despite the increase in epidemic prevention costs Hon Hai is committed to controlling operating expenses. Therefore operating expenses in the first quarter decreased by NT$4.9 billion compared with that year, for an operating profit margin of 0.49%. Also non-operating income and the expenses due to a high volatility in the financial market during Q1 an NT$7.4 billion decreased on variation of investment securities, and NT$3.1 billion decreased on investment income recognized under equity method compared with the same period last year.
In addition, less – net currency exchange loss in the first quarter has a leader impact compared with the same period last year. Based on above our Q1 net profit margin was 0.22% and the EPS was 0.15%.
Turning to the balance sheet on Page 7. The most obvious change in Hon Hai's balance sheet in the first quarter was a year-on-year increase in cash by 14% and the net cash increased by 37%. At the same time due to proper inventory control, the cash cycle was reduced by two days compared with the same period last year. With a high degree of uncertainty in the overall environment, Hon Hai is able to maintain strategic possibility by retaining a sufficient cash.
Please continue to the cash flow statement on the next page. Our cash flow from operating activities continued to increase and the capital expenditure continued to decrease. Free cash flow in the first quarter reached NT$117.4 billion from NT$108.5 billion. NT$8.9 billion increased compared with the same period last year.
Please continue to the next page. After review Hon Hai first quarter financial statements, let's review the performance of the three major consolidated subsidiaries in the first quarter. Fii, Q1 revenue was flat year-on-year, probably declined by 35% year-on-year. FIH Q1 revenue declined by 41% year-on-year, loss continues to converge year-on-year. FIT Q1 revenue declined by 7% year-on-year, profit declined by 94% year-on-year.
Looking back on revenue guidance we provided during the mastery investor conference. At the same time, we predict that mainline production would resume as the end of March, but in fact, we achieved this goal ahead of expectations. Therefore, the outlook for the full product categories, these expectations quarter-on-quarter, as for the year-to-year comparison, they are better than our expected.
Next company Chairman, Young Liu, will present our outlook for the second quarter.
Young Liu
Thank you, David. Good morning, and afternoon, everyone. I am Young Liu, Chairman of Hon Hai. I will now present to you our outlook for the second quarter of this year.
We estimate that the Q2 revenue to grow by over 15%, compared with the first quarter. Compared with the same period last year, it is estimated that there will be a single digit decline. Overall, due to the rapid spread of the epidemic, many countries have implemented restrictions coupled with high employment rates, which has impacted consumer demand significantly. However, remote working online entertainment and the new lifestyles have given us some new growth drivers.
From the perspective of the four major product categories, Consumer Products will have a single digit Q-o-Q decline or an over 15% decline Y-o-Y. But as for the rest of the three product categories will show growth trend for both Q-o-Q and Y-o-Y. Since the onset of the epidemic, those enterprises and governments have implemented policies such as work from home and learn from home, or they are driving the demand for cloud office and online education. Therefore, enterprise products will grow more than 15% Q-o-Q and more than 10% Y-o-Y. Computing Products will also benefit from the increase in demand for home office and online entertainment. Q2 Q-o-Q and Y-o-Y growth will exceed 15%. Finally, in the Components and Others product category, due to the increase in shipments of optical lens modules, there will be more than 15% growth from quarter-to-quarter in Q2 and more than 10% growth Y-o-Y.
Next I would like to review with you the progress of several important investments from our last investor conference to-date. First of all, our strategy of new products is not affected by COVID-19 pandemic. Hon Hai with Yulong Group and Haitec officially signed a joint venture agreement on March 6. Subsequent preparations for the new joint venture company, as well as beyond the projects will proceed as planned.
Secondly, we mentioned our responsibility as a clean energy supplier at our investment conference last June. Therefore we invested in Shandong Chengshang Energy in April to strengthen our efforts on clean energy. At present, our solar power has accumulated a total of 253 megawatts. In the next two years, we expect to generate an additional 210 megawatts. This is all a part of our commitment to our environmental sustainability efforts.
Third, following Hon Hai Group's Foxconn's 3.0 strategy, each subsidiary also has its own plan in their respective areas of expertise. FIH announced the capital increase in its subsidiary, Mobile Drive Technology Co., on April 29, for the expansion of it's in-circuit infotainment and connected system including hardware, software and service platform. Please see the following page.
Finally, I put the update, the impact of the epidemic. At the end of January, upon the outbreak of COVID-19, I issued the highest principle at our Internal Epidemic Prevention meeting. That is first, the employee safety is the highest priority. Second, the operation of the plant must be legal and compliance with all regulations.
As for each individual factories, all major factories in Mainland China have resumed normal operation. For India, the Indian government announced that restriction will be gradually lifted beginning May 17 and the company will apply for resumption of operations in accordance with local government regulations. Productions in most of our Mexico factories are classified as essential goods for people's livelihood so it's remain in operation.
The Vietnam factory is still operating as normal. Northeast Asia, Southeast Asia, Europe and North America are all under normal operation, as small number of offices are working from home in response to government regulations. Above is all my presentation for today. Thank you for listening.
Alex Yang
Operator, now we started taking questions.
Question-and-Answer Session
Operator
Yes, thank you. And ladies and gentlemen, we will now begin the question-and-answer session. [Operator Instructions] And now first question is coming from Gokul Hariharan of JP Morgan. Go ahead, please.
Gokul Hariharan
Hi. Good afternoon and thanks for taking my questions. My first question is regarding supply chain changes and relocation, are we seeing more activity from your customers in terms of looking to diversify the supply chain a little bit more away from China. Obviously, last year, we've talked about trade war being a risk and they're being triggered for that. But now I think some of the companies that are even talking about levels of variation because of resiliency reasons. Are we seeing an accelerated move?
And added question to that is if we are seeing that kind of a move during this period, do we think that on high CapEx is likely to be higher or are we still going to be able to manage with a similar kind of CapEx? And lastly, given this year revenue outlook seems to be less certain. Do we think that the 2020 CapEx could be lower than 2019 CapEx?
Young Liu
In terms of the relocation, I think, before the epidemic starts we actually started some of the relocation, okay, based on the customer's demand. So after the break – the outbreak of the epidemic, we don't see any specific requests of our customers for us to expedite the relocation. But no matter how the political situation changes, Hon Hai will always focus on customers' needs first, okay?
Gokul Hariharan
Okay.
Young Liu
So that would be the answer for your first question, okay? The second question is about…
Gokul Hariharan
CapEx.
Young Liu
The CapEx. The CapEx, we don't see too big change because the relocation doesn't really happen after the epidemic, okay?
Gokul Hariharan
Okay. Okay, understood. Second question on margins, how should we think about margins in Q2 as well as how should we think about second half once we are largely over this issue? Do we get back to that 1% gross margin expansion kind of target in second half of this year? Or do we have to wait for next year for that to start kicking in?
Young Liu
So we believe that Q2 gross margin and operating margin will return back to the previous levels of the same period last year. Due to that, the fourth quarter, we have some special situation that as our CFO mentioned, only about – we have lost about 20% of our manpower, man hours, okay? So margin wise, we think Q2 will return to its previous level. But in terms of Q3 and Q4, so far it's still unclear for us what is going to happen.
Gokul Hariharan
Okay. Do you feel that – do you feel more pricing power – pricing pressure from customers given that demand is a little bit weaker now compared to previously? Should we expect then that could push back some of this margin expansion that we were expecting previously?
Young Liu
Yes, we don't see any pricing pressure at the moment. I think the pressure is on how we deliver the products on time so far.
Gokul Hariharan
Okay, understood.
Young Liu
Okay.
Gokul Hariharan
Okay. Thank you.
Young Liu
Okay. Thank you.
Operator
Next we will have Robert Cheng of Bank of America Securities for questions. Go ahead, please.
Robert Cheng
Okay. Hi, Chairman, Liu, this is Rob. Yes. I want to ask in a question, it's probably more on the virus impact. I think the whole world has changed because of the virus. I mean here, I guess from your point of view, because you guys are probably is EMS company and at the same time you probably see the consumer, their behaviors also change or in a political way or even in a business way. I don't know from your point of view, the – I guess use when you start doing some kind of salary change or business plans or some adjustments after a virus, I mean, this is probably more often than strategy kind of prejudice.
Young Liu
I think if you're familiar with our Foxconn 1.0, 2.0 and 3.0 strategy, our long-term plan has always been diversify our business into a new industry. So that has not changed. And well, the consumer behavior changed after the epidemic. Yes, we believe so. Okay. It will change, but to what degree and to what scale is yet to be seen. Okay.
Robert Cheng
Okay, okay, understand. Probably another one, I'll ask on probably in a CapEx side, because of I mean, we know Hon Hai have production for CAD globally. But right now, especially the biggest SMB or the biggest production and the finalist SMB is it mostly in China. I mean have you start with thinking about like for example, to build in assembly site in, for example, in U.S. I mean, because I know you guys already had some facilities before in India and even in Vietnam or in Europe, but probably not really. I know in U.S. you guys have some of the center and some over the basically most side. I mean, so how do you view on this?
Young Liu
Yes. I think in terms of assembly sites in the U.S. area, in the North American area, we have a three big production sites in Mexico. And to do a production inside of a U.S., we had to pick the right product to do. Okay. And we already have some products we made over there. It's mostly maybe server related products. Due to the situation, their cost conservation in the U.S. only a limited number of products can be made in the U.S. Okay.
Robert Cheng
Okay. So yes, it's okay. We say that the possibility to have for product like a smartphone or the other consumer product who made in U.S. going over, can we say probably in the coming two to three years, can we say the I mean wait and agree.
Young Liu
My personal opinion is that it's going to be difficult for the mobile devices to be produced in the U.S., because it requires a lot of labor.
Robert Cheng
Yes, yes, yes. Understand. And probably my follow-up question is on the margin side. Based on David, CFO have been mentioned something like a lot of the calls coming out in first quarter. Can we say it's more like a one-off cost and to basically allow them these kind of additional costs? I mean going forward, either Tom in Ukraine, some of they were coming back or payback. So we – can we have, example, looking at not only no more probably that society upside opportunity for a second half and even for next two years. Because I know how many you've been talking about, like, you mentioned 1.0, 2.0 discount long-term plan and one I would say important indicator for us is probably in the operating margin. All of course margin, because got talking about 10% is kind of a target. I mean, I don't know, after this kind of a hierarchy, who have you maintained the same kind of target. Thank you.
Young Liu
For the margin for this year, the first quarter is very special due to the virus,– coronavirus. And as we mentioned in the past that we're getting some help on the local government and our customers. But the help will not be realized in Q1. Most of them will be realized in Q2 and Q3, and some of them will be realized in Q4. So because of it that we think overall, the margin for the whole year would be about the same. Okay. So in terms of the 10% margin goal, we still think that's still in our plan. Okay. And we are not changing it.
Robert Cheng
Okay. Thanks a lot. That's all my questions. Thank you.
Young Liu
Thank you.
Operator
[Operator Instructions] Thank you. Next question is coming from Kelly Yuan of Daiwa. Go ahead, please.
Kelly Yuan
Chairman Liu and David, this is Kelly from Daiwa. I have a couple of questions. The first question I wanted to follow-up, I just heard about Chairman Liu, you mentioned about the margin for this year is about the same. I just want to collaborate, you mean a whole year gross margin is similar to last year.
Young Liu
That's correct. That's correct.
Kelly Yuan
Okay. Thank you. The second question, actually I wanted to check about your progress in Wisconsin. I know, I just want to know, because COVID-19, do you have any new plans for – or could you give us some update about when we see the panel will be ramp-up later this year and what kind of product you ending for lead site?
Young Liu
Our investment in Wisconsin is currently proceeding according to the plan. Okay. The mix of plant local – and locally manufactured products continue to grow, that includes networking equipment network security products and some computer products. And in terms of the panel products, now that plan has changed.
Kelly Yuan
Okay. So, I just want to follow-up. So it means, in the future Wisconsin side won't focus on display product anymore, but more like the networking enterprise, this kind of products.
Young Liu
We are in the process of negotiating with the local government. So we will let you know once it is confirmed, okay. But the growth products we are producing at the moment are networking related and the server related products.
Kelly Yuan
Okay. Understood. And from the news IP you guys actually already missed our requirement. So potentially we will get a subsidy from the U.S. government is less something potentially will factor in like the second half of this year?
Young Liu
Well, as I mentioned that we're working with the local government, okay. And I think due to the epidemic impact I think the plan – the flexibility of the plan is understood by the local government. But it takes time for us to communicate with the government officials.
Kelly Yuan
Okay. I understand. My last question actually is about your cash dividend. I think a lot of long term investor really cares about their par. We see last year our cash dividend actually increased to $4.2, for this year, I understand the situation may be quite challenging because overall economy uncertainty. But I was wondering, this company have some intention, although in the future, what's your policy in terms of cash dividend, where we maintain a certain amount of cash dividend, or we want to maintain a certain percentage of a cash payout ratio.
Young Liu
As far as now, we're going to stick with our vantage commitment is still at least 40% of the net profit.
Kelly Yuan
Okay. So stick with a percentage rather than absolute dollar payout?
Young Liu
Yes.
Kelly Yuan
Okay. Okay. I have no more questions. Thank you very much.
Young Liu
Thank you.
Operator
[Operator Instructions] And the next question is coming from Gokul Hariharan of JPMorgan. Go ahead please.
Gokul Hariharan
Yes. Thanks for taking my question again, Chairman Liu. A couple of – one follow up to Robert's question, post the virus outbreak and the feedback from the customers, et cetera, given the challenges that we have had in terms of the staffing of the factories initially, and then kind of bringing it back on. Are you thinking about potential long-term changes in terms of how assembly as well as other parts of the process is likely to work? Is there any meaningful changes that you think that could happen in industry that you could bring about? And are there any implications from a cost or a customer perspective to that?
My second question is obviously, there's been a lot of focus on healthcare-related products and Hon Hai group has also pitched in with some of – expediting some of these kinds of products. And you've talked about digital health among one of the three key growth areas. Could we talk about anything that is changing and you talked about some of the progress that you've made previously in some of the medical instruments, et cetera. Are we seeing them accelerate as a result of bigger focus on some of these areas? And could we talk about what is the kind of two to three-year plan for that vertical?
And my last question would be, I think there's a lot of press reports about competition and one of your customers talking about bringing in China competition, et cetera. I think just wanted to understand – what is Hon Hai's view on the core business. I think obviously competition has always been there, but is this kind of a competition going to be different from the Taiwanese peers that you've faced? Or you feel it's going to be fairly similar kind of dynamics compared to what you've seen over the last several years?
Young Liu
You're testing my memory.
Gokul Hariharan
Okay. Sorry, I'll ask one by one then.
Young Liu
It's hard to answer it. As I can recall the first question was about…
Gokul Hariharan
Any change in the assembly plan or any – like long-term, do you see that, that is going to be a change in how you do things because of this…
Young Liu
Of course, the lighthouse manufacturing will be the way to go. Okay. We put a lot of efforts in lighthouse manufacturing, okay, or smart manufacturing, okay. We think that will be the way to go, okay. And the lighthouse manufacturing will be based on that to build up our digital transformation for the whole company. So that's what we are going to do. Okay. And your second question. The new products that we're go to do.
Gokul Hariharan
Yes. It was on digital health. I think what are the new engagements you have and how should we think about it and given there is a lot of focus on the digital health side, obviously recently.
Young Liu
Okay. Yes. On the digital health front, we have a partner with a global consulting company on several projects, such as medical imaging AI related products, DNA sequencing products and some advance X-ray equipment. Those are the three areas that we looking – we're looking into. And we already have some collaboration with some company in Israel on the new generation of X-ray machine. We're also working on some MBI equipments for imaging of the breast cancers. Those are the areas that we have been working on in the digital health area.
Gokul Hariharan
Okay. And my last question was about competition.
Young Liu
About competition, we always – we always face a lot of potential competitors in the past. And we think these challenges are always there. We'll leverage our best talents and resources in our existing industry to provide the global manufacturing services to our customers in order to fulfil their needs. But in the long run, we're into three new future industries as we mentioned in our Foxconn 3.0 that includes EV, digital health and robotics. That's how we're going to – run our competitors.
Gokul Hariharan
Understood. Thank you.
Young Liu
Okay, thank you.
Operator
And then next question is coming from Jordan Pong of Franklin Templeton. Go ahead, please.
Jordan Pong
Hi, just on the relocation. And naturally, essentially, that article is talking about your customer on a two shift, around 20% of the capacity to India from China. So, I just – when that would be the – actually the request on your book and what will be their CapEx it really incurred going forward. And would that change your pipeline, I understand that you already have the capacity in India, but I mean, and that's such a new deferment with this speed up such new location and incur extra cost on CapEx? Thank you.
Young Liu
First of all, I think that's a rumor. I don't know what's going on. Where is the information come from? My first answer, but in terms of the plan for our specific customers and was there a specific product or products, I'm not the right person to comment on this – on specific customers and products. So sorry.
Jordan Pong
No worries. Thank you.
Operator
[Operator Instructions] Thank you. And next we'll have [indiscernible]. Go ahead, please.
Unidentified Analyst
I have a question regarding your progress on the company transformation, Foxconn 1.0, 2.0, 3.0, I just wondering, because this year, I think a lot of delivery or margin, maybe deteriorate because of virus, but if we take a look about your internal efforts to the first Foxconn 1.0 and 2.0, could we expect to see some margin improvement from lesson next year. Maybe some like a 1% to 2% digit point you talking about.
Young Liu
We're quite optimistic about the progress of our Foxconn 1.0 and 1.2 projects in terms of the margin improvement for this year and next year we'll do our best. So far, we're not able to predict how big the impact will be, because it's quite complicated due to the virus situation. But we think the progress of this to Foxconn 1.0 and 2.0, we're quite happy about it. And we think you will have some impact, but in terms of how big I just can't tell at the moment.
Unidentified Analyst
Okay. May I follow on next part, could I say, because I think, originally, we're talking about 10% gross margin, we've seen five years view, let's say, because this year we might be impacted by the COVID-19. So it's more like delay for one year. Of course, let's assume you know, the impact of virus is over next year. So it's more like a delay in the process, but actually a lot of effort we already making, but the overall progress actually uncheck to our original plan.
Young Liu
Yes, we don't see any change in terms of our 2025 target. Okay. Even with the virus – with the corornavirus situation the progress towards the 2025 is quite promising. Now, that's why we see. The impact of epidemic is mostly on our current business. And if you look at the whole year performance, now, if nothing goes too wrong and then the next second hop, our estimate the margins will go back to what it was a year ago.
Unidentified Analyst
Okay. Thank you. Understand.
Young Liu
Okay. Thank you.
Operator
And then next question is coming from Henry Kuai for Orient Securities. Go ahead, please.
Henry Kuai
Hi, thanks for taking my question. Just now you mentioned about life health is the direction you're going to be and can you maybe elaborate more about the programs of the life health and digital transformation, and maybe what is the impact of the digital transformation or maybe we call the industrial internet to the buying of the company? Thanks.
Young Liu
Okay. In terms of light house project, our goal was to transform about 10 of our factories into light house factories this year. We are still working on it and the progress still made according to the plan that will be the foundation as I mentioned for the digital transformation, because we are a manufacturing company, the digital transformation have to include our factories unlike a lot of different kinds of industries, companies in different type of industries when they do digital transformation, they mean something else. But for us as a manufacturing company, manufacturer – factories will be the foundation of the company. So the majority of the efforts for our digital transformation will be to transform our factories to a digital – digitalized factory that is our point of view.
Lighthouse factories will be the target for us. And with the lighthouse production – lighthouse factories, the intention of that is to increase our efficiency, so with that we think it will increase our bottom line, not the top line. Okay? The top line increase will be for the new businesses and the new industry, that's how we look at it.
Henry Kuai
Okay. Got it, because some of our factories are very huge and some are relatively small, maybe roughly in terms of revenue or maybe manpower, how big are these 10 factories this year?
Young Liu
Our factory, the physical size of the factory is mostly about 160 meters times 60 meter, so it's about a 10,000 meter – square meters. with about four storeys, that's our typical factories, keep the both sides of the factories, 10 factories that we're going to turn them into the light house would be something in that size, okay? And it depends on the kind of production that they're doing it could be we call it, level five, level six or level 10.
With level 10, you are in that kind of factories, it will go as much as like 4,000 to 5,000 people at the moment. For level six, it's around 1,000 to 2,000, or level five it's lower than maybe about 1,000. So the lighthouse factories, we will turn that into hundreds for level five and level six. For the level 10, final assemblies, the reduction of the labor could be less. Less by that I mean, maybe 30% less of its original labor.
Henry Kuai
Okay. Got it. Thanks, Chairman.
Young Liu
Okay.
Operator
[Operator Instructions] Thank you. And the next question is coming from Jordan Pong of Franklin Templeton. Go ahead, please.
Jordan Pong
Dear, Chairman actually, I had a question regarding your major customer. Do you think that there is any [indiscernible] new product would be delayed in terms of the product launch in the second half of this year? And when you are seeing that, if everything will go to normal in the second half of this year, then the margin or everything will go to normal level, would that – assume that this kind of new product would be launched on time? Thank you.
Young Liu
Jordan, I'm sorry, I cannot comment on any specific customer product or factory stuff, related to our specific customers.
Jordan Pong
All right. Okay. No worries. Thank you.
Operator
And the next question is coming from Robert Chin of Bank of America Securities. Go ahead, please.
Robert Chin
Hi, Chairman. Yes, this is Robert Chin, again. I know you talk about bathing diaper decrease in the lighthouse. But I remember one of your, I mean, your peers in China have been talking about SiP, System in a Package, vis-à-vis a lot obviously become more and more. I mean, either could rather small component and into a small package, because probably this is also the other way to in terms of decreasing labor, increasing automation efficiency.
I don't know if you – I mean, I think, probably from the [indiscernible] you are talking about like from Level 5, Level 6 is probably more from mechanical. But from the SiP point o view somewhere, I think, more saving from capture and probably also from SMPs. Because you have quite experience in both I mean EMI. So I want to know how U.S. sell on it. Thank you.
Young Liu
Yes, I think the advance packaging capabilities definitely would change the way we produce our products, okay. Not only SiP package, but also advance 3D or the panel packaging. I think this is the trend, okay. But it would not change the system level product, okay. So in terms of – for system level production may be, I would say, the function or the way to do the system level products will be about the same. The impact may be for the – is on the Level 6, okay. The Level 6 may transform into a combination of SiP and the SMT. Now that's what we see. Okay because some of the components will be in bigger package, will be further integrated into the new packaging technology, but that package will still be assembled onto the board with typical SMT process. So SMT will still be there.
Robert Chin
Yes. So especially, is there compensation on the SMT and some of the packaging technology, can we say this is actually more in the component, especially in other semi and other component enabled equipped together. Probably I also want to know about what is the – I mean…
Young Liu
Hello, are you there?
Robert Chin
Sorry. Yes, because of kind of put on mute. I also want to know how the – all those progress in SiP and/or advanced packaging in this area?
Young Liu
We already have the SiP capabilities. Right now, we have a company by the name of SST I think. They are already capable of doing some SiP products. So SiP is not new to Foxconn. And in terms of advanced packaging, we – if you remember that we have some activity in Chengdu that we are going to build some advanced packaging capability in Chengdu. And it will be targeted to have that kind of packaging products in a couple of years in 2021, approximately 2021 – at the end of 2021 to 2022.
Robert Chin
Okay. Thank you. Yes. That's very helpful.
Young Liu
Okay, thank you.
A - Young Liu
Ladies and gentlemen, our time is up. So thank you all today for attending the call. And we will conclude the call now. Thank you.
Operator
Yes. Thank you, Chairman Liu. And ladies and gentlemen, this concludes today's conference call. We thank you for your participation. You may now disconnect. Goodbye.
方正科技·研究框架:
半导体制造l 功率半导体 l 互联网框架 l 科技蓝筹 l芯片材料
优刻得 l 纳思达安恒
/mp.weixin.qq.com/s?__biz=MzU2MDI5NzUwMA==&mid=2247497356&idx=1&sn=270b526415fbf2c81d2ee25ccc4339b8&chksm=fc0895ffcb7f1ce9f2e97f8806e5f6b3a723d70f0386cc1b461affa01d9157e1040286f6e8f4&scene=21#wechat_redirect">
免责声明:自媒体综合提供的内容均源自自媒体,版权归原作者所有,转载请联系原作者并获许可。文章观点仅代表作者本人,不代表新浪立场。若内容涉及投资建议,仅供参考勿作为投资依据。投资有风险,入市需谨慎。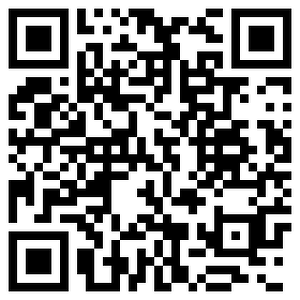 海量资讯、精准解读,尽在新浪财经APP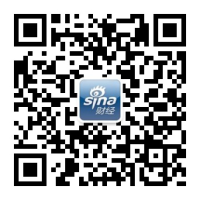 新浪财经公众号
24小时滚动播报最新的财经资讯和视频,更多粉丝福利扫描二维码关注(sinafinance)