00

Days

00

Hours

00

Minutes

00

Seconds
9:30-9:40

Welcome Address

Qingxu Deng, Senior Vice President of Sina Corporation

9:40-9:50

Opening Remarks

Chan Mo-po, Paul, GBM, GBS, MH, JP, Financial Secretary, The Government of the Hong Kong Special Administrative Region
11:00-11:45

Panel Discussion 2 (English)

Women Entrepreneurship: How can women remain resilient and persistent in such changing and challenging world?

14:00-14:45

Panel Discussion 3 (Mandarin)

Sustainable growth for SMEs: How would SMEs seize the opportunities of sustainable growth after the crisis?
9:50-10:00

Words from InvestHK

Dr. Jimmy Chiang, Associate Director-General of Investment Promotion, Invest Hong Kong The Government of the Hong Kong Special Administrative Region

10:00-10:45

Panel Discussion 1 (Mandarin)

The Next Decade: What opportunities can the start-ups seize in the next decade?
15:00-15:45

Panel Discussion 4 (Mandarin)

The future of Fintech: How can 5G change the development of Fintech in the next decade?

16:00-17:00

About Sina HKFIA 2020 Forum
Sina Finance, as an innovative media and the most influential financial media in China, is dedicated to enhancing the role of Chinese financial media for being authoritative voice and promoting the healthy development of financial markets.

Sina HKFIA 2020 Forum focuses on the next decade. Sina Finance has invited the best investors from China to share their views on the future trend in the next decade, with the insightful discussions in many industries.

Last year, Sina Finance has launched the first SINA FINANCE HONG KONG FINANCIAL INSTITUTIONS AWARDS (HKFIA), which had attracted over 40 financial institutions from mainland China and Hong Kong to the awards and the HKFIA 2019 forum. In 2020, as the awards have accumulated reputation in the capital markets last year, HKFIA 2020 has attracted more influential financial institutions to attend.

HKFIA 2020 has covered all sectors of financial services in Mainland China and Hong Kong, including Venture Capital, Private Equity, investment banks, private banks and etc. The awards have selected the best financial institutions, showing that Hong Kong is still a very attractive financial center in the world.
About StartmeupHK Festival 2020
The StartmeupHK Festival is orchestrated by StartmeupHK of InvestHK, under which organisers of Core Events and Community Events put in place their individual programmes which collectively make up the festival.

The StartmeupHK Festival 2020 will be returning from 6-10 July this year and is going virtual! The week-long extravaganza of startup conferences featuring keynotes with renowned speakers, startup village, services marketplaces, job fair and business matching will be open to attendees across the globe. Our core event organisers will bring you the latest industry developments in smart city, retail tech, digital lifestyle, global startup trends and insights from the most promising startups, investors and corporates and many more! Immerse yourself in this full online series of events to get connected, learn great ideas and business opportunities in Hong Kong, China and Asia.
About StartmeupHK InvestHK
StartmeupHK is an initiative by InvestHK aimed at helping founders of innovative and scalable startups from overseas to set up or expand in Hong Kong. Our services include providing information about the startup ecosystem here in Hong Kong, connecting people to the startup community, hosting startup events and helping to foster a positive environment for startups to thrive.
Host by

Festival Organisers

Supporting Organisations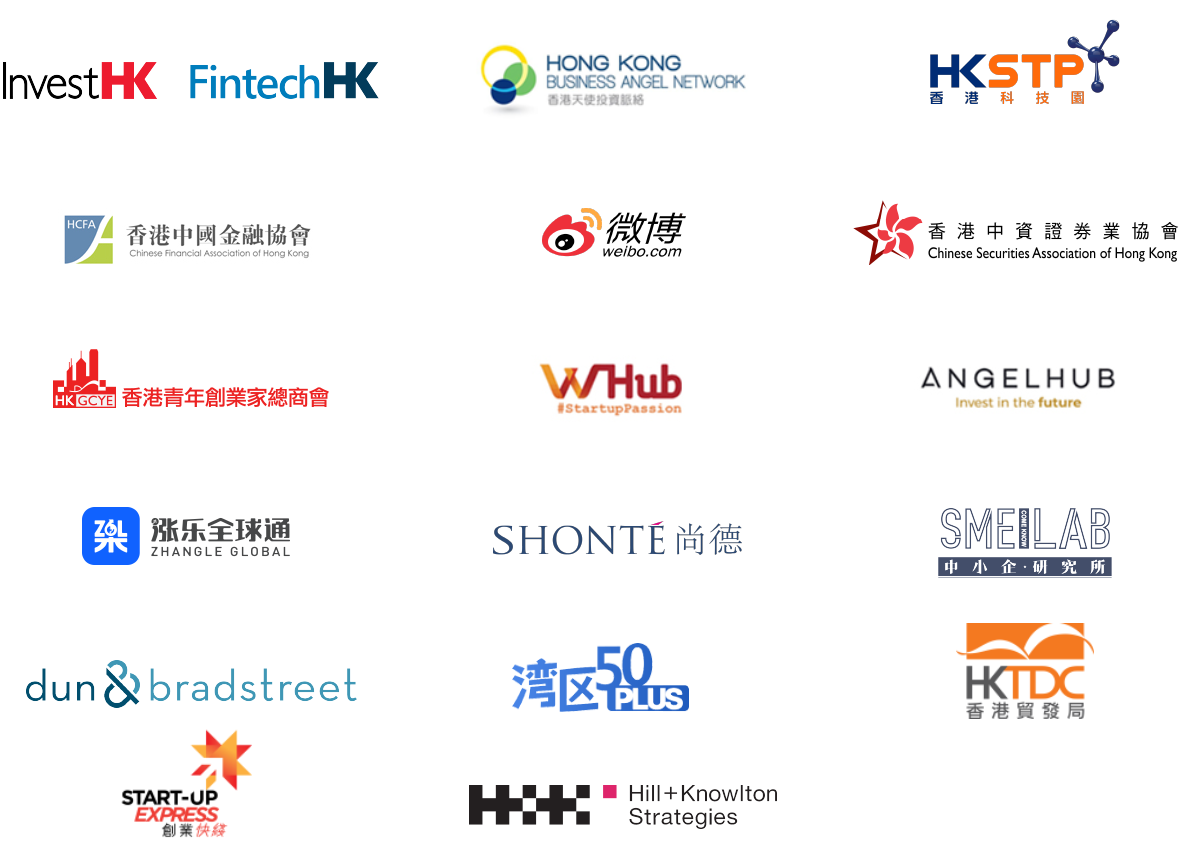 Live Webcasting Partner