来源:华泰金融研究全新平台
Views
1
Profitgrowth accelerated, "Revitalizing China Life" strategy on track
China Life announced its NPAT improved 190.4% yoy to RMB57.7bn in 9M19 on investment recoveryand tax reform, up 62pp from 1H19. Premium revenue rose 6.1% yoy to RMB497bn. 3Q19 quarterly premium growth improved significantly to 10.1%, vs -8.5% in2Q19. We believe with the promotion of the "Revitalizing China Life" strategy, the company's fundamentals are improving steadily. We revise up 2019-2021E EPSto RMB2.10/RMB2.46/RMB3.07 based on latest results data, up c. 30%-40% fromprevious levels. Maintain BUY.
2
Product structure improved, NBV grewsteadily on new policies
Total new policy premium grew 6.5% yoy (RMB162.2bn) in 9M19 and 27.6% in 3Q19 (up from -13% in2Q19). Regular FYP rose 4.7% yoy (RMB99.1bn) and 23.5% in 3Q19 (up from -20% in2Q19), driving regular FYP as a percentage of FYP of long policies up by 8.45ppto 98.07%. Term and product structures were also improved – the share of 10Ypolicy in FYP improved 16pp to 51%. Liability-side duration continued to lengthen. The share of specific protection products in FYP grew 8.79pp. NBV increased steadily at 20.4%, with the growth rate narrowing 2.3pp from 1H19. We believe margin is in a modest downtrend amid marginal improvement in total new policy premium. Surrender rate fell 2.8pp to 1.67%. 
3
Sales force developed healthily, bodingwell for productivity
Agent expansion accelerated amid optimistic newpolicy sales. As at the end of September, the number of agents reached1,663,000, up 5.7% vs end-June and 15.6% vs the beginning of 2019. Agent productivity improved as the company reduced the weight of lump-sum premium in KPI assessment and put more emphasis on term structure transformation. Monthly average performing sales force grew 37.4% yoy and monthly average sales force for specific protection products rose 49.2% yoy. We believe high quality sales personnel could become an active catalyst for 2020 New Year initiatives. Agent productivity could be released considerably on inertial effect.
4
Investment yield soared, New Year initiatives already launched   
By further advancing the "Dingxin Project", the companyhas promoted the market-based reform of investment management system and maximized investment yields through flexible asset allocation. Total investment yield/net investment yield for 9M19 grew 2.31pp/0.21pp yoy to 5.72/4.83%, beating expectations. The company has kicked off its 2020 New Year initiativesand recorded more than RMB30bn of new sales from "Xinxiang Zhizun", outperforming similar products last year. The yoy hike of settled rate for thecorresponding universal account has further strengthened the competitiveness ofthe product.   
5
Tax reform conducive to LT development, maintain BUY
China Life has continued to benefit from the tax reform. The effective rate in 9M19 was only 6%, which helped the company to reduce cost and develop business. Per the latest adjusted earnings estimates, we expect 2019E-2021E EVPS to be RMB32.61, RMB37.85 and RMB43.94 (vs RMB33.10, RMB38.12 and RMB43.86), implying 0.95x, 0.82x and 0.70x P/EV (vs 0.97x peers average). Considering the clear strategy of "Revitalizing China Life", we apply 1.1-1.2x 2019E P/EV and derive a TP of RMB35.87-39.13. Maintain BUY.
Risks:protection products miss; potential spread loss amid falling interest rates;and uncertain investment yield growth amid equity market fluctuations.
Report
Full Chinese report: 【华泰金融沈娟团队】新单与投资共振,推动NBV稳增长—中国人寿(601628)【证券研究报告】
Analyst
👤SHEN Juan    Chief Analyst 
    License: S0570514040002
👤TAO Shengyu,CFA    Non-banking
    License: S0570518050002
👤JIANG Zhaopeng    Banking
    License: S0570118030059
👤WANG Ke    Non-banking
Disclaimers
This report is intended for clients of Huatai Securities Co., Ltd (hereinafter referred to as the Company) only. Any other person shall not be deemed as the client of the Company only by receiving his or her receipt of this report.
This report is based on information deemed reliable and publicly available by the Company, but the Company makes no guarantee as to the accuracy or completeness of such information. The opinions, assessments and projections contained herein only reflect the views and judgments at the issuance date. The Company may issue research reports that contain inconsistent views, assessments and projections with those set out herein at different times. Also, the prices, values and investment returns of the securities or investment instruments referred to herein may fluctuate. The Company makes no warrants that the information in this report be kept up to date. The information contained in this report may be modified without notice by the Company, and investors shall pay attention to such updates or modifications when necessary. This English report is a translated version of the published Chinese report. Please refer to the content of the original Chinese report in case of any discrepancy or inconsistency between the Chinese report and its English translation.
While every effort has been made by the Company to ensure the content contained herein is objective and impartial, the views, conclusions and recommendations in this report are for reference only and shall not be construed as a solicitation or an offer to buy or sell any securities referred to herein. Such views and recommendations do not take into account the specific investment objectives, financial positions and needs of individual investors and thus do not constitute private investment advices to clients at any time. Investors should give sufficient consideration to their own particular circumstances, and fully understand and use the contents of this report, which should not be seen as the sole factor to rely on in making investment decisions. The Company and the report's authors shall under no circumstance be held liable for any consequences arising from the use of this report. Any form of written or verbal commitment to share the proceeds or losses of any securities investment shall be regarded as null and void.
The Company and the report's authors have no legally prohibited interest in the securities or investment instruments referred to herein, to the best of their knowledge. The Company and/or its affiliated institutions may, to the extent permitted by applicable law, hold positions in or trade securities issued by companies mentioned herein, and may also provide or seek to provide services, such as services related to investment banking, financial consulting or financial products, to those companies. The Company's asset management, proprietary and other investment services departments may independently make investment decisions that are inconsistent with the opinions or recommendations expressed in this report.
The copyright of this report is exclusively owned by the Company. No organizations or individuals shall infringe the copyright of the Company by any means, such as duplicating, reproducing, publishing, quoting or redistributing any part of this report to any other person without the written consent of the Company. Where the company agrees to quote or distribute, it shall be used within the permitted scope with the source being marked as "Huatai Securities Research". Any reference, deletion or modification inconsistent with the original intention of this report shall not be made. The Company reserves the right to pursue legal actions against relevant infringement. All trademarks, service marks and marks used herein are trademarks, service marks and marks of the Company.
The Company is approved by the China Regulatory Commission under a qualification to carry out "securities investment consulting" business. Business license no. 91320000704041011J. 
Wholly-owned subsidiary Huatai Financial Holdings (Hong Kong) Limited holds a license issued by the Securities and Futures Commission in Hong Kong to carry out "advising on securities" business. Business license no. AOK809. 
© 2019 Huatai Securities Co., Ltd. All Rights Reserved.
免责声明:自媒体综合提供的内容均源自自媒体,版权归原作者所有,转载请联系原作者并获许可。文章观点仅代表作者本人,不代表新浪立场。若内容涉及投资建议,仅供参考勿作为投资依据。投资有风险,入市需谨慎。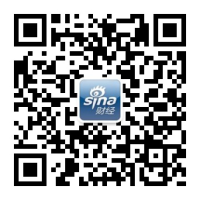 新浪财经公众号
24小时滚动播报最新的财经资讯和视频,更多粉丝福利扫描二维码关注(sinafinance)